The Best Internet Tools (I) :      Goals, Ideas, Business Model, Strategy, Market Analysis and Product Innovation
We all want to become strong Digital Professionals.
Some really like it. Some others know that otherwise, step by step, we will become 'obsolete', and the new generations, that are born already 'digital savy', will replace them, … slowly but surely.
Therefore, if you consider yourself a Digital Professional, we have created a Digital pannel for you to further explore and master the real potential of the Internet.
If you are (still) not a Digital Professional, you may probably be overwhelmed by the 'google' searcher white box and don't know even by where to start.  If this is your case, the below Dashboard for Digital Tools will be a great gateway for you to explore the real possibilities of the web.
Note:   we are using the etoole.com the Social Network for e-tools for this initiative.  We encourage you to register directly there to get the full benefits (such as knowing which other tools professionals like you are using or configuring your own Tool workflow / desktop).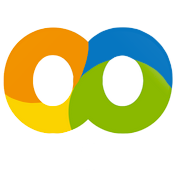 Hope you will find it useful in your journey to become a solid Digital Professional.   Check out the follow-up posts that are completing this Dashboard of Digital tools here.  -   cheers, Jordi
_______E- TOOLS  DISPLAY for DIGITAL PROFESSIONALS______
In this post we will include tools for defining Goals, creating Ideas, designing Business Models, defining Strategy, analysing the Market & understanding our target Customers,  and defining the right Portfolio of Products and Services to address this market.     Stay tunned… every week we will publish a new post in which we will be covering additional functions!
0. GOALS
We first need to have our Goals clear…
and these tools will help us define, clarify, track and even getting support for addressing our goals

1. IDEAS

… then develop good ideas…
using the tools you will be able to get inspiration, brainstorm, identify trends, generate ideas and map them using mindmapping tools.  All what you need to build a great set of ideas.
collaborative whiteboard (2)
future (1)
sketch ideas (7)
2. BUSINESS MODEL
.. And then build a solid Business Model.
Here you will find tools to build your Business Model, as well as to help you build your Business Plan.
business scorecard (3)
business design (13)
business model (22)
business model design (13)
mindmanager (1)
mindmapping (26)
3. STRATEGY
Now it's time to define our Strategy
and some of these tools can help clarify some strategic roadmap and decisions
strategy (14)
swot analysis (1)

4. MARKET & CUSTOMER ANALYSIS

We need to analyse our target Market and understand our Customer
so we can use some of these tools to help us on this specific task
find customers (13)
5. INNOVATION, ENGINEERING  & PRODUCT LIFECYCLE MANAGEMENT
Then, we are ready to Innovate , Design our Portfolio and manage the lifecycle of our Products
by using and getting support from some of the aforementioned tools
scientific search engine (1)
scientific search enginee (1)
technical designs (1)
patents (2)
customer innovation (1)
inspiration (11)
portfolio (18)
The structure I've used is the logic displayed in the post about Creating a business Value Chain  written (in Spanish) some time ago.
Cheers,
P.S. I do invite you to have a look at the Internet Tools that I like in my etoole account 
www.teragrowth.com   all for the Business and Professional Growth     @teragrowth    
.