The Best Internet Tools (IV) :      PRODUCTIVITY for our Professional and Personal Life 
In our journey to become strong Digital Professionals  ,  let's add key functions in our new  Dashboard for Digital Tools ,  a good tool to help realize the possibilities of the web.
In this 4th post we will include tools for supporting
our Professional and Personal PRODUCTIVITY. 
You can find here the 1st post on Goals, Ideas, Business Models, Strategy and Innovation & Portfolio management   ,   here the 2nd post on Marketing, Sales, Operations, Customer Service and Customer Satisfaction   and here the 3rd post on Human Resources, Finance, Legal and Project Management. 
Hope you will find it useful in your journey to become a solid Digital Professional  -   cheers, Jordi
_______E- TOOLS  DISPLAY for DIGITAL PROFESSIONALS (IV)______
Note:   we are using the etoole.com the Social Network for e-tools for this initiative.  We encourage you to register directly there to get the full benefits (such as knowing which other tools professionals like you are using or configuring your own Tool workflow / desktop).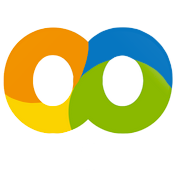 The structure I've used is the logic displayed in the post about Creating a business Value Chain  written (in Spanish) some time ago.
Cheers,
P.S. I do invite you to have a look at the Internet Tools that I like in my etoole account 
www.teragrowth.com   all for the Business and Professional Growth     @teragrowth